3 ways to start decarbonizing the Inside Passage today
take steps now to make your vessel low carbon, clean & green
engage YOUR port leaders to turn a wastestream into clean fuel
Donate to the inside passage decarbonization project
Switch to green fuel & lubricants | A quick & affordable way to decarbonize
Switching to waste-sourced biodiesel or renewable diesel & lubricants is the easiest and least expensive way to decarbonize. The matrix below seeks to rank the choices in terms of environmental impact. Wind power would be included in this table, except that fair winds are so rare in the Inside Passage that anecdotal and personal research suggests it's 30% or less available. NOTE: this table was developed before Renewable diesel was fully tested, as now. It is an all-around better and much easier to use more "Advanced" biofuel than Biodiesel. (Source: PW)
It doesn't have to be expensive.
Current pricing for Renewable Diesel around the world is a premium of approximately $.15 US per gallon. But this should go down.
The differences between Biodiesel and Renewable diesel
Both bio-based fuels help replace fossil fuels with renewables and reduce global climate emissions, except that Renewable diesel can be used neat and as a standalone product in all diesel engines without requiring any special care.. Biodiesel works well with all diesels except common rail engines and is generally less expensive.
Renewable diesel is a drop-in fuel that fully meets the petroleum diesel specifications for all marine & road diesel engine manufacturers. Further refined, Renewable diesel becomes Renewable aviation fuel, increasingly being used by most airlines for its flights, typically in a 50% concentration.
START THE SWITCH TO CLEAN BIOFUELS WHEN YOU REFUEL...WITH RENEWABLE OR BIODIESEL. IF NOT AVAILABLE, ASK WHEN IT WILL BE!
It remains impossible to find certified biofuels at any fuel dock along the Inside Passage. For AMA, we have had to bring waste-sourced, certified biodiesel in 5-gallon totes from our 1000 liter tote for 18 years now. Asking marine dealers to offer waste-based biodiesel or Renewable diesel can accelerate the change to a greener passage for all, while saving you money, making you safer and protecting your health. Making Renewable diesel and renewable lubricants conveniently available for all boaters is a major focus of the IPDP. Please contact us if you are a marine fuel dealer needing more information, or a boater with time to help us with this! And see the recent blog on what California is doing to switch almost completely to Renewable diesel in 20 years!
Currently, very low carbon boating can be a time-consuming chore; this needs to change starting now!
Retrofit or Build a Green Propulsion Vessel
Compared to buying a new boat, retrofitting your existing vessel is a greener, lower carbon approach with a rapid return on investment – environmentally and economically.
Taking into consideration harvest, manufacturing and distribution of raw materials and parts, it can take a decade or more after the launch of a new highly efficient and low carbon vessel to overcome the embedded carbon and energy inherent in its construction.
A study comparing LEED certified buildings shows it takes 10 years for a newly constructed green building to start saving energy and reducing and saving energy carbon compared to efficiently retrofitting and upgrading an existing building.
Source: Preservation Green Lab of the National Historic Trust | The Greenest Building: Quantifying the Environmental Value of Building Reuse
Working on building or retrofitting a green vessel or new low carbon fuel source? We want to know about it and share your photos and results!
A gallery of biofuel and electric vessels
Find more info on biofuel and electric propulsion, batteries and solar on the Resources page.
One straightforward and very current example is a DIY project completed in early 2017 in Olympia, WA. This intrepid owner - not a mechanic but rather a retired minister - used an 18hp equivalent Thunderstruck electric propulsion kit, four Firefly carbon-foam batteries, an adjustable/feathering prop and a 2 Kw Honda generator lashed when needed onto a fold-down stern platform (to the right of the white kayak) to allow his San Jan 26 to travel 30 NM's on battery power alone, and for up to six additional hours per gallon of fuel at his 6.4 knots hull speed when the generator is running. Total cost was under $7,000.
San Juan 26 retrofitted to electric power for under $7,000
Electric Propulsion Examples
- Click on the large image below to advance slide show.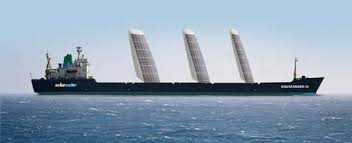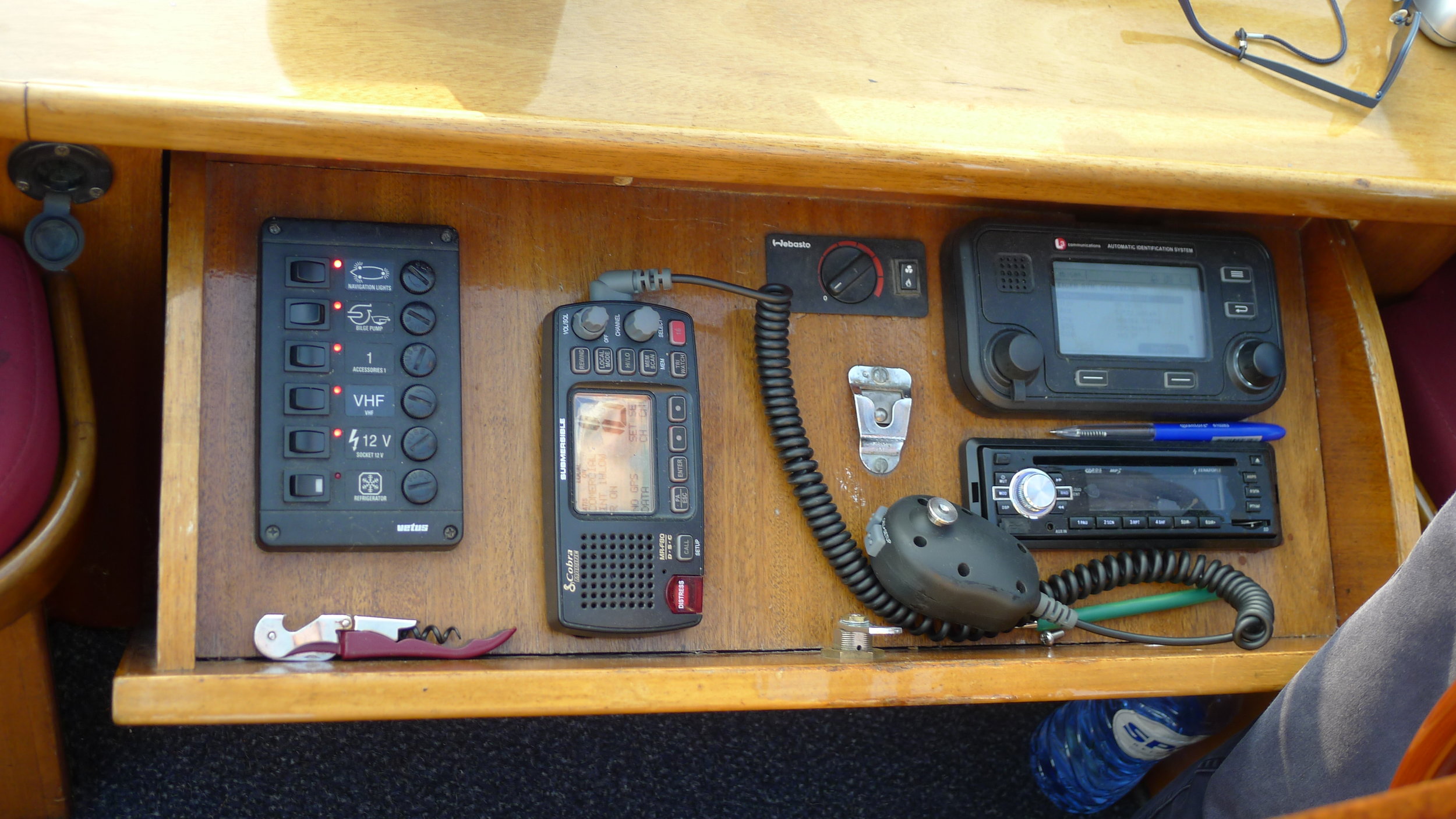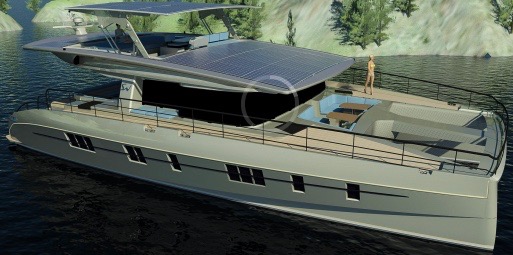 Biodiesel & Renewable Diesel Propulsion Examples
- Click on the large image below to advance slide show.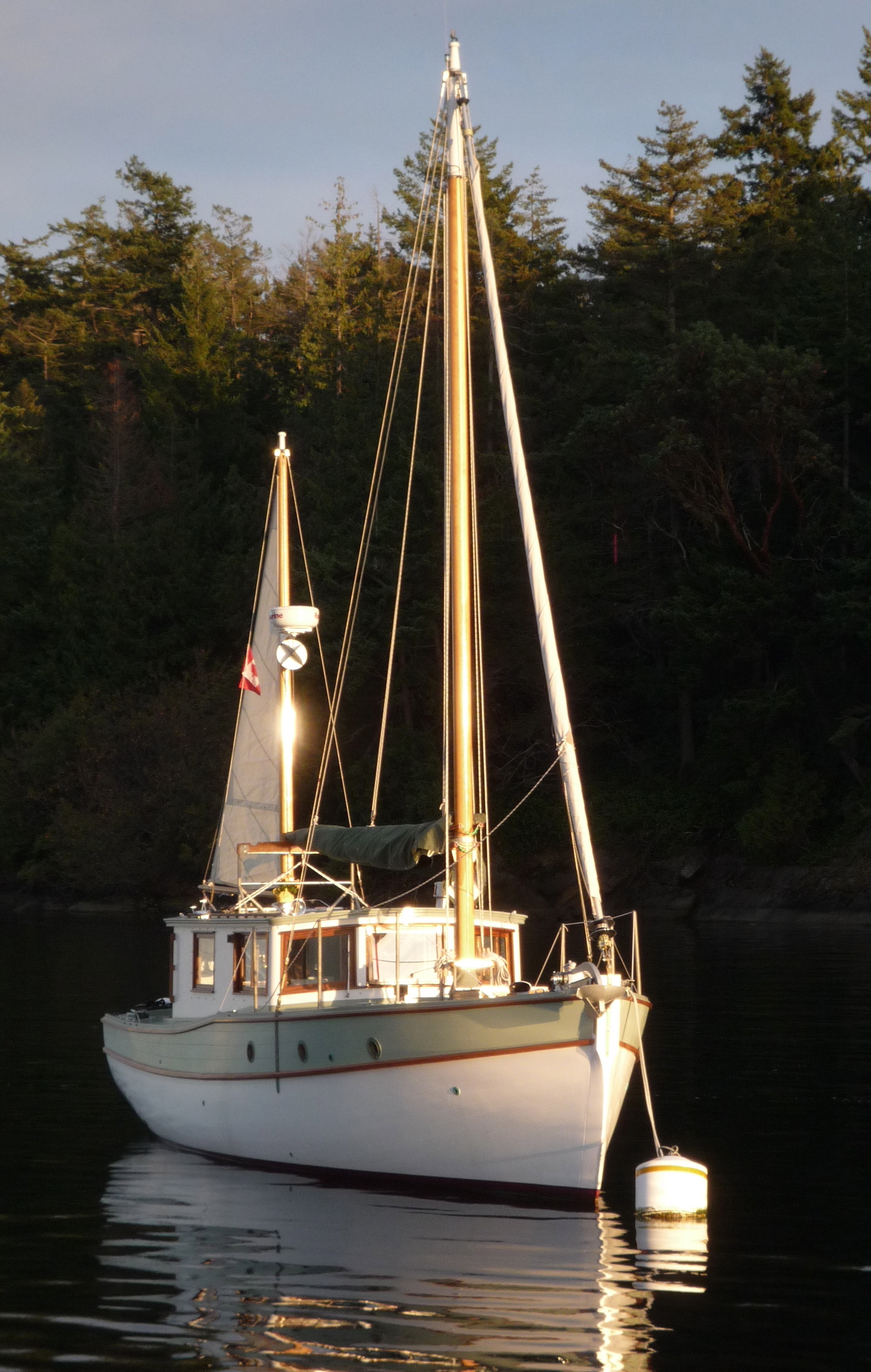 Hydrogen Propulsion Examples (Fuel Cells & Oxidation)
- Click on the large image below to advance slide show.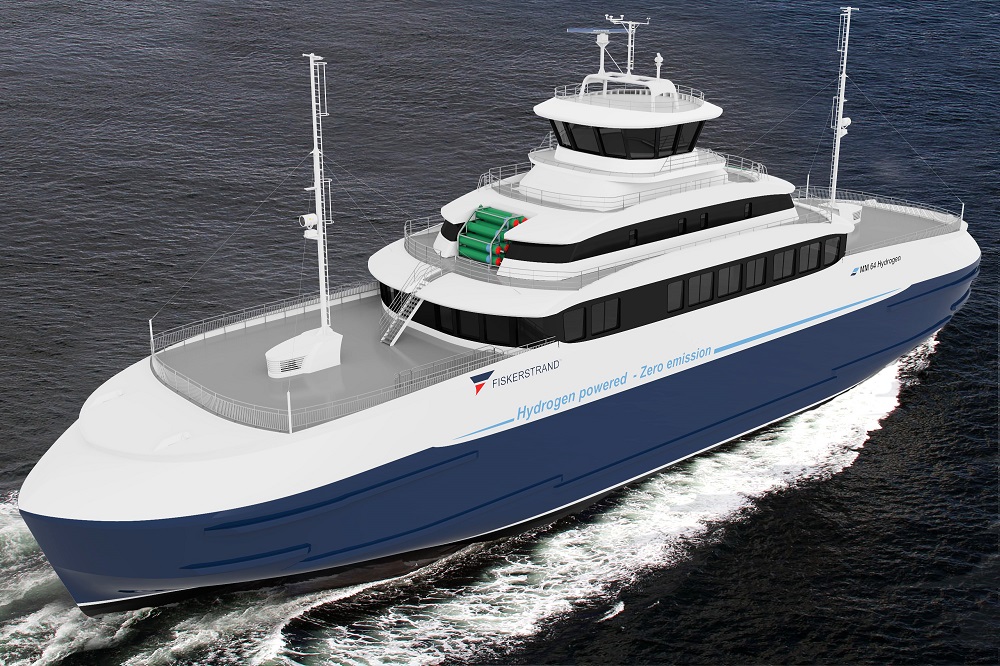 What about GASOLINE outboards?
Outboards are a particular challenge because the only biofuel that runs in them, ethanol, is very far from a low-carbon green fuel. This is because it is made from virgin vegetable oils like corn and soy on land that could be growing food. The US Coast Guard is currently experimenting with switching to diesel outboards that can run renewable diesel, in order to have a single fuel source. Read about this on the Resources page in the "Biofuels: Renewable Diesel and Biodiesel" section. Getting the last of the two-strokes - we all know about their particular advantages but the carbon and other toxic pollution of these is massive - out of the water is essential.
The Exciting But Challenging Algal Prospect
- Click on the large image below to advance slide show.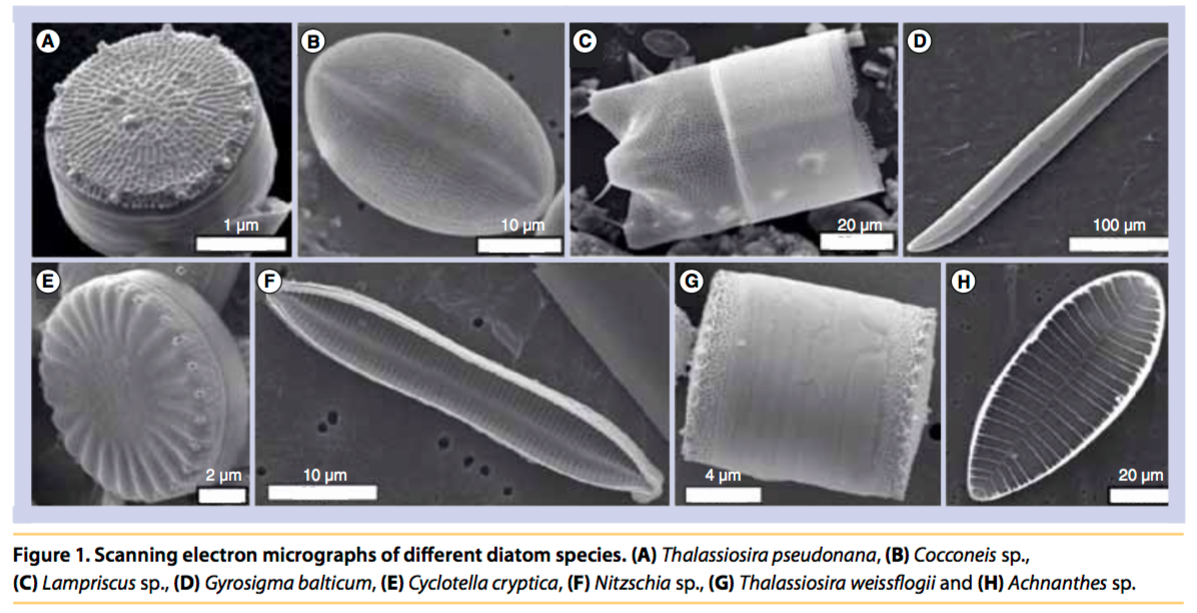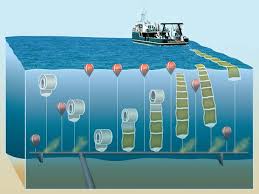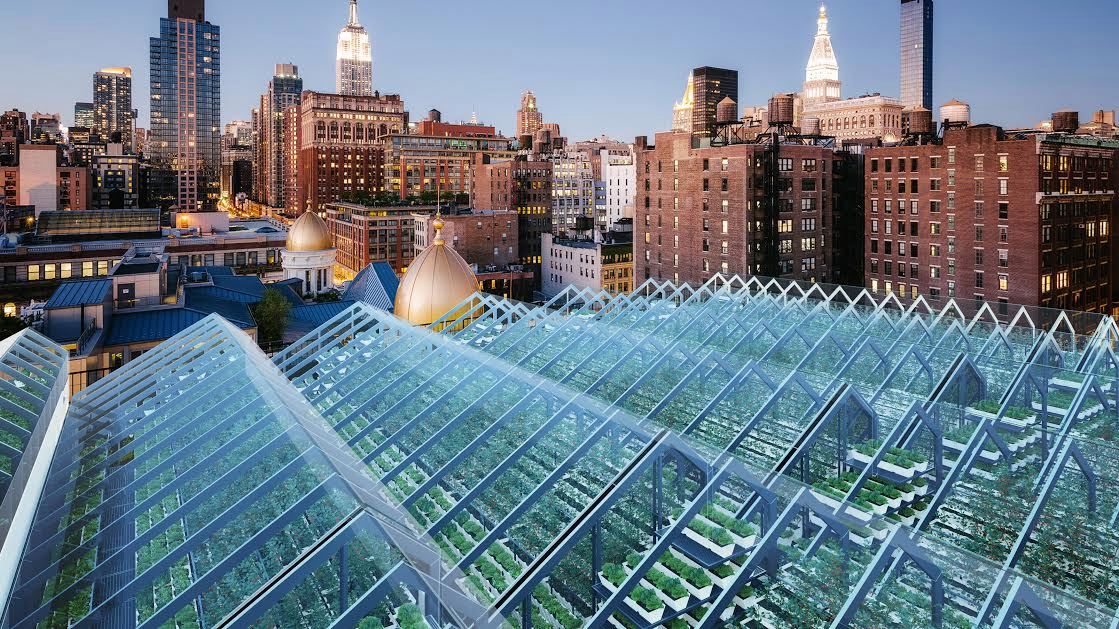 New Wind and Other Prospects
- Click on the large image below to advance slide show.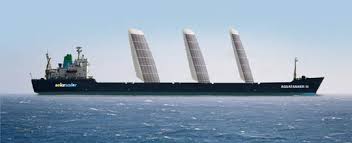 Work with your community and its leaders to make a plan to decarbonize
Your voice matters, especially when speaking as a group of citizens and local businesses - young people testifying is particularly effective. Talk to your friends, neighbors, the businesses you frequent and others about the Inside Passage Decarbonize Project and how decarbonizing can create jobs and improve the future. Send them to this www.decarbthepassage.net site. Ask them to like/share the Facebook site too. Help leaders understand how decarbonizing leadership can bring more boaters to your marina(s) and businesses.
Help us decarbonize the Inside Passage.
This is a grassroots movement. Your contribution supports:
Developing a green ecosystem that brings local distribution of certified biofuel to Inside Passage marinas
Advocacy & Outreach Voyages that take the Decarb the Passage message to communities all along the Inside Passage
Clean repower & retrofit training & education
An annual conference to spread the word and educate key leaders