Join the boaters, bands/tribes, ports, fuel dealers, chandleries and fishermen - commercial and recreational - on a mission to create a cleaner, greener Inside Passage - connecting Washington, British Columbia and SE Alaska - because our children, wildlife and future generations are counting on us.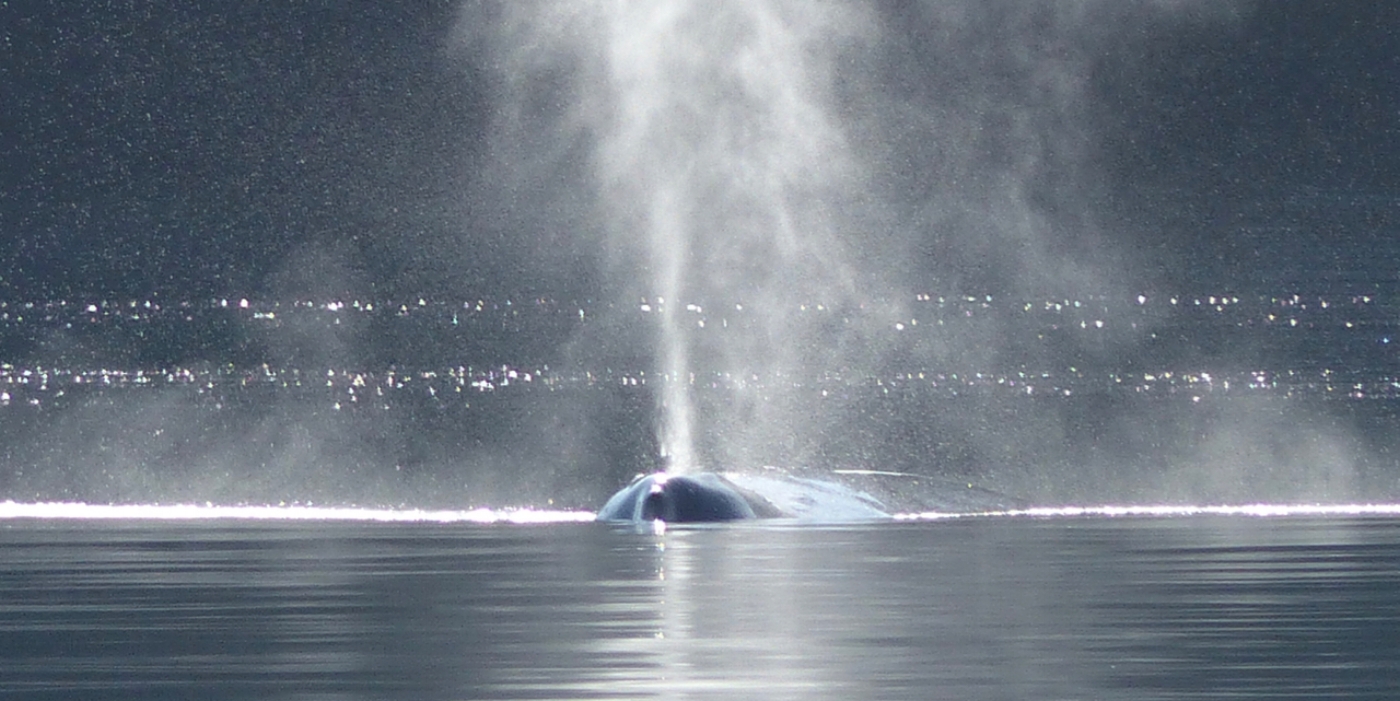 A 20 year vision starts today.
"Skate to where the puck is going... not where it has been."
Wayne Gretzky
Humpback heading toward AMA's port bow (Photo by P. Wilcox)
The Mission of the Inside Passage Decarbonization Project:
To replace high-carbon tar sands, Bakken and sensitive-habitat Arctic North Slope-sourced marine fuels currently supplying all of the fuel docks in the Inside Passage with fully compatible drop-in and waste biomass-based Renewable diesel (or used cooking oil-sourced biodiesel) and low-toxicity renewable lubricants. And to spur the replacement of fossil fuel based electricity with fully renewable electric shore power for vessel battery charging. Make every stinkpot into a "green pot" just by switching the fuel and lubricants!
This will allow Inside Passage boaters who want to protect and enhance the health of people, wildlife and the Inside Passage ecosystem, to voyage safely, reliably and affordably through the length of this beloved but threatened waterway. Simultaneously, replacing toxic, high carbon fuels with much less toxic fuels made primarily from recycled carbon will create new green economic infrastructure and green job opportunities from appropriately-scaled renewable fuel and electricity production.

A cleaner, greener passage.
One boat. One fuel station. One state/province at a time. Starting NOW.
How do we get there? Lead by example.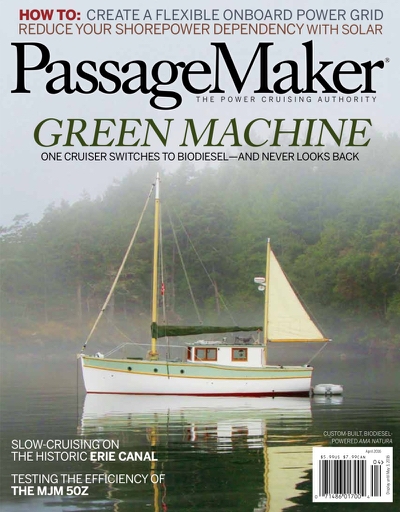 Our vessel, a petroleum-free, highly-efficient motorsailer, is one example for decarbonizing NW boats. AMA voyages throughout the IP.
Inspired by a sailing salmon troller and designed as a platform for testing and perfecting low-carbon and water protecting strategies, AMA was built by the NW School of Wooden Boatbuilding and launched in 2008.
The story of the design, voyages, teaching and outreach experiences aboard Ama Natura can be found in the venerable and low carbon boat-focused PassageMaker magazine. Read Part 1 and Part 2.
Get onboard. Join us to help decarbonize the Inside Passage.
This is a grassroots movement. We'd love your participation and help as we:
Help create demand for a green marine fueling system that brings local distribution of certified biofuels, 100% bonified renewable shorepower, and safe renewable lubricants to Inside Passage fuel docks, marinas and chandleries;
Provide advocacy and education for Decarb'ing the Passage message in ports and communities all along the Inside Passage;
Demonstrate and answer questions based on long experience re. clean fuel adoption and green retrofitting;

Learn more by choosing from the additional pages listed at the very bottom of this page...